Introduction
Are you a professional in Nundah, Brisbane, seeking a flexible yet luxurious commuting solution? Long-term luxury car rentals could be the perfect fit for you. Here at Luxicar, we provide a range of luxury cars and utes tailored to meet the demands of busy professionals. Read on to discover the benefits and why this option is fast becoming the go-to for professionals in Nundah and beyond.
The Growing Popularity of Luxury Car Rentals in Brisbane
The luxury car rental market is booming. With a projected growth rate of 70% over the next five years, more professionals are opting for this convenient service [source]. What's fueling this surge in demand? It's a mix of convenience, financial advantages, and the undeniable allure of luxury.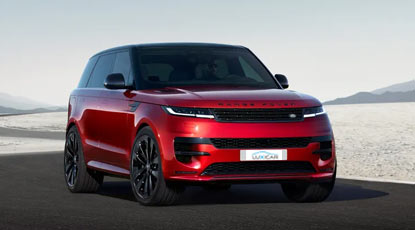 Convenience Redefined
Choosing a long-term luxury car rental with Luxicar comes with a host of perks:
Effortless Booking: Select your dream car, choose your rental duration, and voila! Your luxury car is ready for the road.
Variety of Options: From sedans to luxury utes, we have a diverse fleet to match your style and needs.
Financial Advantages
Long-term luxury car rentals can be more cost-effective than you think:
Zero Depreciation: Skip the depreciation costs that come with owning a luxury vehicle.
Predictable Expenditure: Fixed rental costs make budgeting easier.
Exclusive Corporate Deals: We offer special corporate packages designed for professionals like you.
Experience Ultimate Luxury and Comfort
Your car should reflect your lifestyle. Our luxury vehicles come with premium amenities and unparalleled comfort. Curious about what you can expect? Check out our comprehensive guide on luxury car features.
Why Luxicar is the Choice for Professionals in Nundah
Located in the upscale suburb of Nundah, Luxicar has been catering to professionals who refuse to compromise on quality. Don't just take our word for it; read testimonials from our satisfied customers.
Conclusion
Luxicar offers an unparalleled mix of convenience, affordability, and luxury, making long-term luxury car rentals the future for professionals in Nundah and Brisbane.
Next Steps
Ready to experience the convenience and luxury of a long-term car rental? Contact us today to book your dream car.